Chocolate Peanut Butter
The Chocolate Peanut Butter Mocha tastes like the indulgent flavored lattes you cherish, but with the added benefit of clean, all natural ingredients. With premium ingredients like real peanut butter and premium coffee, we made fun and flavorful lattes healthier and more delicious!
Ingredients
Organic Oat Milk, Pure Maple Syrup, Organic Peanut Butter, Instant Coffee, Sea Salt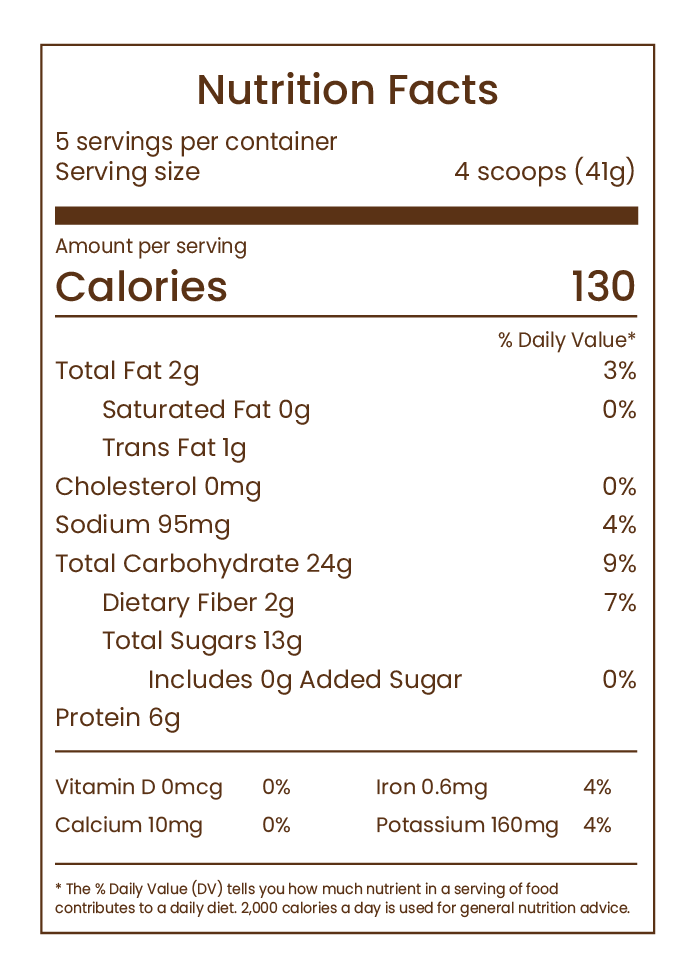 Just Add Water. Stir. Enjoy.
Simply scoop the Chocolate Peanut Butter Mocha Blend into your cup, add hot water and stir.  Now savor the flavor and relish in the fact that you're making your body happy knowing that you're drinking real 100% Cocoa combined with creamy oat milk and pure, all natural ingredients. Tastes great and good for you!